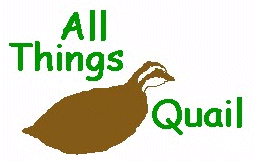 Dog Training Collars
Tri-Tronics
SportDog
Dogtra
Innotek
What For a Handful of Feathers is to reflection on quail, Guthery's book is to research. On several occasions, Dr. Guthery is reputed to have answered questions phrased "In your opinion,..." by interrupting and stating "I have no opinions." As you read the book this becomes evident. All of his conclusions are based on data gathered over years of study. Guthery is equal parts scientist and conservationist; his methods are bulletproof, not tainted in the least by his obvious affection for the bobwhite.
All of the common bobwhite issues are tested including food plots, predation, weather, and brood habitat. Several newer issues such as covey migration, zombie populations and graveyard habitat are also examined. The book avoids painting a doom-and-gloom picture of the bobwhite's future, which is a relief considering the subject matter. Some of Guthery's conclusions lend toward optimism, some toward pessimism, but all leave it to the reader to form opinions about the future of the bird and the sport.
If you're into the technical stuff, and I mean really into the technical stuff, you might want to read The Technology of Bobwhite Management: The Theory Behind the Practice , also by Guthery.

Windows users press "CTRL+P" to print this page

Mac users press "Apple/Loop+P" to print this page