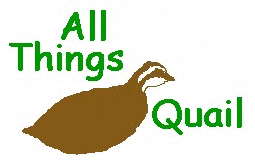 Dog Training Collars
Tri-Tronics
SportDog
Dogtra
Innotek
---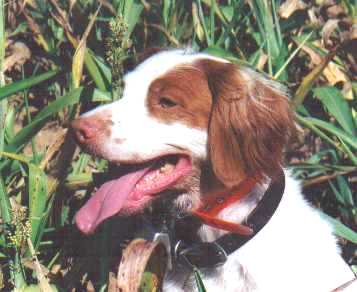 A homestead for
bobwhites & bird dogs
---
Current Features

Generations
The hereditary side of hunting.

The Honey Hole
Sometimes a good spot isn't all that good.

The Perfect Pair
These are the soul of any hunter.

A Whale of an Issue
Declining quail populations raise a common question. What's your response?





This site contains many more articles related to the sport of quail hunting. For a broader selection, click on an area of interest in the menu to the left or click here to take you to the menu at the bottom of the page.
---
...about this site
Colinus Virginianus. Affectionately referred to as "the prince of game birds" and occasionally "gentleman bob", the bobwhite quail has worked its way into the hearts of countless sportsmen over the last few centuries. Though known far and wide for its telltale two-tone call, it is not a songbird, and with the exception of researchers, you're not likely to find many souls peering through binoculars at this curious creature. It is a sporting bird of the highest caliber, and has created a sport in itself. Businesses, organizations and pasttimes exist solely because of this bird and would evaporate into the air we breathe without it.

This site, too, would not exist if there were no bobwhite. Not intended to be a one-stop, Wal-Mart of quail knowledge and paraphernalia, this site will hold bits and pieces of the sport that are meaningful to me. You'll find a few basic nuggets of information about the bobwhite, but most of the site will be devoted to good articles about the future of the bird, the fine dogs used in the hunt, and editorials of my own thoughts on the bobwhite and its place in our world.




*Builder's note: This site is best viewed by Netscape 4.0 and Internet Explorer 4.0 and higher. The site makes use of JavaScript and CSS, both of which are not supported very well by earlier versions. On earlier browsers, the site should still be readable, but subtle design details will not appear (The words in this paragraph will be black if you have an earlier browser. They will appear blue on 4.0 browsers). If you've got the time and the space on your hard drive, I'd highly recommend upgrading your browser to a 4.0 version or higher. If restrictions keep you from doing so and you have trouble reading an article on this site, please e-mail me and I'll be glad to send you a readable copy.