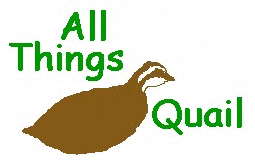 Dog Training Collars
Tri-Tronics
SportDog
Dogtra
Innotek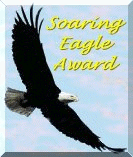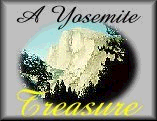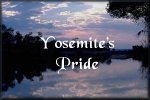 Resources
The web is all about information, and one site cannot possibly hold all of the data that's out there. The sites below provide numerous trails to venture in search of more quail knowledge.


Quail Unlimited &nbsp (http://www.qu.org)
QU is working on a number of fronts to ensure the survival of quail in the wild. This site has loads of information about current legislation and land management for quail.

Albany Area Quail Management Project &nbsp (http://www.talltimbers.org/gb-albanyquail.html)
One of the few long-term studies currently taking place, this project is turning up valuable data on modern quail populations and the factors influencing them.

Ducks Unlimited &nbsp (http://www.ducks.org)
Though not a quail site, DU has done wonders with preserving waterfowl habitat in North America, and we can all learn from their methods.

ModernSportsman.com (http://www.modernsportsman.com)
A plethora of forums geared toward the hunter and fisherman. Also has a wide variety of informational articles.

Shooting Sportsman (http://www.shootingsportsman.com/index.html)
Web site for the popular print magazine. This site also has an excellent bulletin board forum.

Working Dog Web &nbsp (http://www.workingdogweb.com)
A big collection of articles on canine health, nutrition and training. Tons of links.

VersatileDogs.com &nbsp (http://www.versatiledogs.com)
An excellent site about, you guessed it, versatile hunting dogs. Message board, Ask the Trainer section, kennel listing and many photos of dogs and hunters.

Texas Team Quail Website (http://teamquail.tamu.edu/)
Although loaded heavily with information regarding quail in the Texas area, the site contains a wealth of information that applies to other regions. Several truly unique projects, such at the Texas Quail Index (TQI) are explored as well. Lots of links, photos and data.

The Bobwhite Brigade &nbsp (http://texasbrigades.org/bobwhite.htm)
This organization is the benchmark for educating young people in the need for and methods of bobwhite conservation.

That Quail Place (http://www.thatquailplace.com)
Probably the best site I've come across for information about breeding gamebirds. Informational articles as well as links to suppliers.




&nbsp

Windows users press "CTRL+P" to print this page.




&nbsp

Mac users press "Apple/Loop+P" to print this page